Polyethylene Bunded Sump Flooring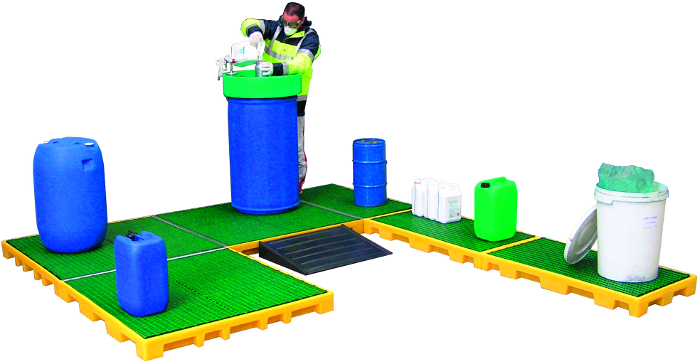 This is a high quality modular polyethylene bunded flooring system with collection tanks/sump for secondary spill containment. This low height modular system enables any space to be transformed into a safe workspace, work station or storage area.
Constructed from polyethylene these flooring systems are suitable for the temporary storage and handling of various acids, alkaline solutions, oils and non-flammable chemical substances in conformity to European Standards.
This range of flooring has a height of 115mm. We also supply a range of polyethylene bunded flooring with a higher sump capacity and a height of 150mm.
The modular flooring system comes in three different size modules and are joined together using specific joining strips which also cover the gaps between adjoining flooring elements. By combining different elements even large or irregular areas can be protected.
The smallest floor module, PFLP, is a standalone item. The 595 width joint joins 2 x PFLP60 together along the 625mm width. The 1195 length joint joins 2 x PFCP120 or a PFCP120 and PFLP60 along the long 1245mm length.
We also supply a ramp which enables easy access onto the collection tank flooring.
Contact us with your requirements and we will give you a quote with a floor design built with all the elements necessary.
Delivery is FREE to mainland UK, excluding Northern Ireland, Scottish Highlands and Islands. Please call for a delivery price to these regions. Prices do not include VAT. Products not in stock have a 4 week lead time.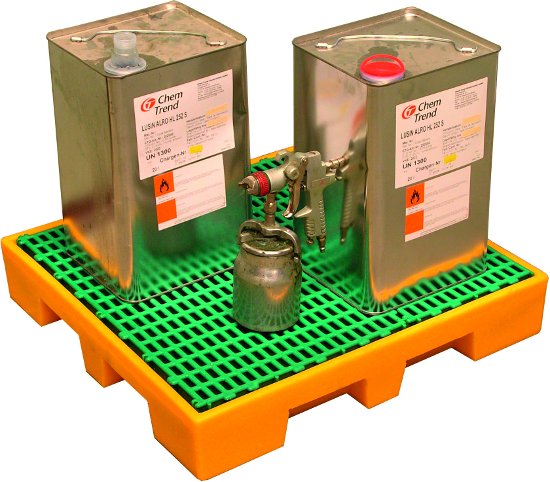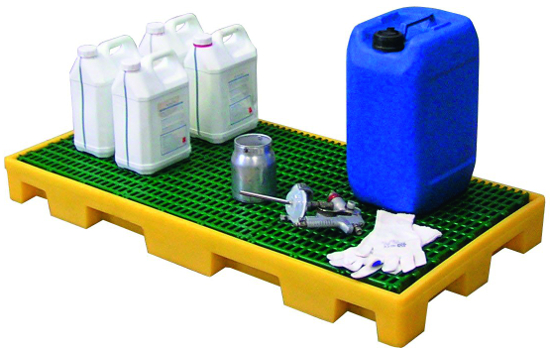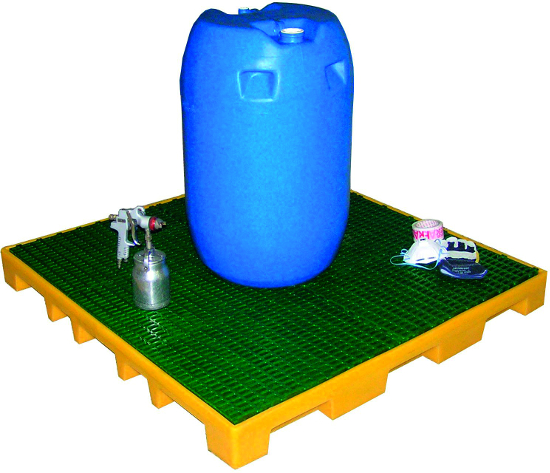 Polyethylene Flooring

| Product | Dimensions | Volume | Capacity |
| --- | --- | --- | --- |
| PFLP35 | 710 x 660 x 115 mm | 35 L | 75 Kg |
| PFLP60 | 1245 x 625 x 115 mm | 60 L | 600 Kg |
| PFCP120 | 1245 x 1245 x 115 mm | 120 L | 1100 Kg |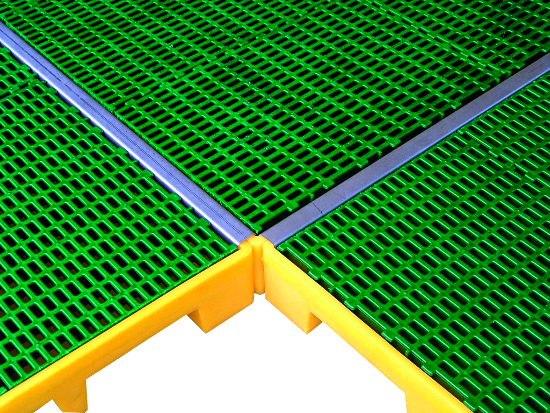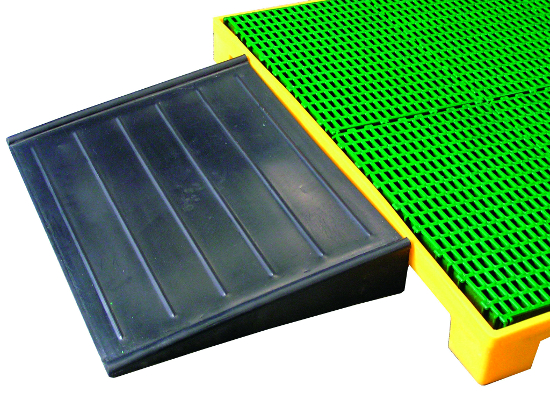 Joints and Ramps

| Product | Description | Dimensions |
| --- | --- | --- |
| PFR Ramp | Ramp | 580 x 775 x 115 mm |
| Width Joint | Joint for PLFP60 (width) | 595 x 40 x 35 mm |
| Length Joint | Joint for PLFP60 (length) & PFCP120 | 1195 x 40 x 35 mm |