Flexible Spill Containment
Our range of flexible spill control products including flexible drain covers, flexible containment barriers (also known as flexible dykes) and flexible containment bunds and pallets. Flexible mats, barriers and bunds are a quick to deploy immediate emergency remedial solution to leak, spill or overflow occurances that would otherwise contaminate the workplace or environment.

Within a production environment many workers are unprepared for such a circumstance. Thanks to our range of flexible containment products it is possible to intervene quickly and efficiently.
Flexible Drain Covers
Our Flexible drain covers made of polyurethane offer quick deployment and a cost effective method of preventing spilt oils and chemicals getting into the drainage system. These reusable drain covers are available in a wide range of sizes and come complete with a polyester carry and storage bag.
Flexible Barriers
Our flexible barriers are quick to deploy and adhere to the ground for maximum seal. Designed to contain spills or protect drains they are made of polyurethane material which resists water, oils and many chemicals without absorbing them, making cleanup or reclamation simpler.
Flexible Containment Bunds
Designed to quickly deploy and contain and temporarily store spills and leaks. Flexible bunds and pallets are lightweight, space saving, durable and quick to deploy for emergency spill control.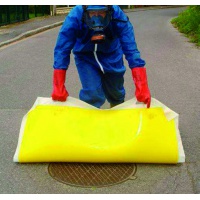 Please contact us for price & to order.
Flexible Drain Covers with Carry Bag
MZ/SAL/PL4008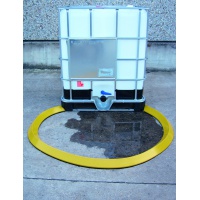 Please contact us for price & to order.
Polyurethane Flexible Barriers
MZ/SAL/DF200SP