Polyethylene Bunded Sump Flooring - 150mm high

This is a high quality modular polyethylene bunded flooring system with collection sump/tanks for secondary spill containment. This low height modular system enables any space to be transformed into a safe workspace, work station or storage area.
Constructed from polyethylene these flooring systems are suitable for the temporary storage and handling of various acids, alkaline solutions, oils and non-flammable chemical substances in conformity to European Standards.
This range of flooring has a height of 150mm. We also supply a range of polyethylene bunded flooring with a lower sump capacity and a height of 115mm.
The 150mm high modular flooring system comes in three different size modules. The smaller 1220mm x 660mm modules can be joined together using POLYEG660 and 1220 joining strips. There are 2 further module sizes which can be mixed and matched with each other to cover irregular areas, 1270mm x 825mm and 1610mm x 1270mm which are joined using specific joining strips. These joining strips also cover the spaces between adjoining flooring elements to contain any spills.
We also supply a ramp which enables easy access onto the collection tank flooring.
Contact us with your requirements and we will give you a quote with a floor design built with all the required elements.
Delivery is FREE to mainland UK, excluding Northern Ireland, Scottish Highlands and Islands. Please call for a delivery price to these regions. Prices do not include VAT. Products not in stock have a 4 week lead time.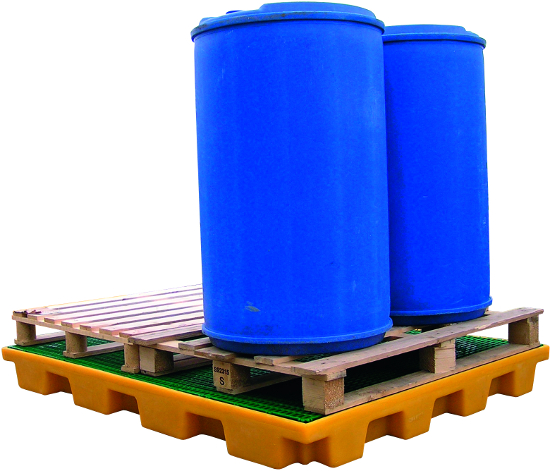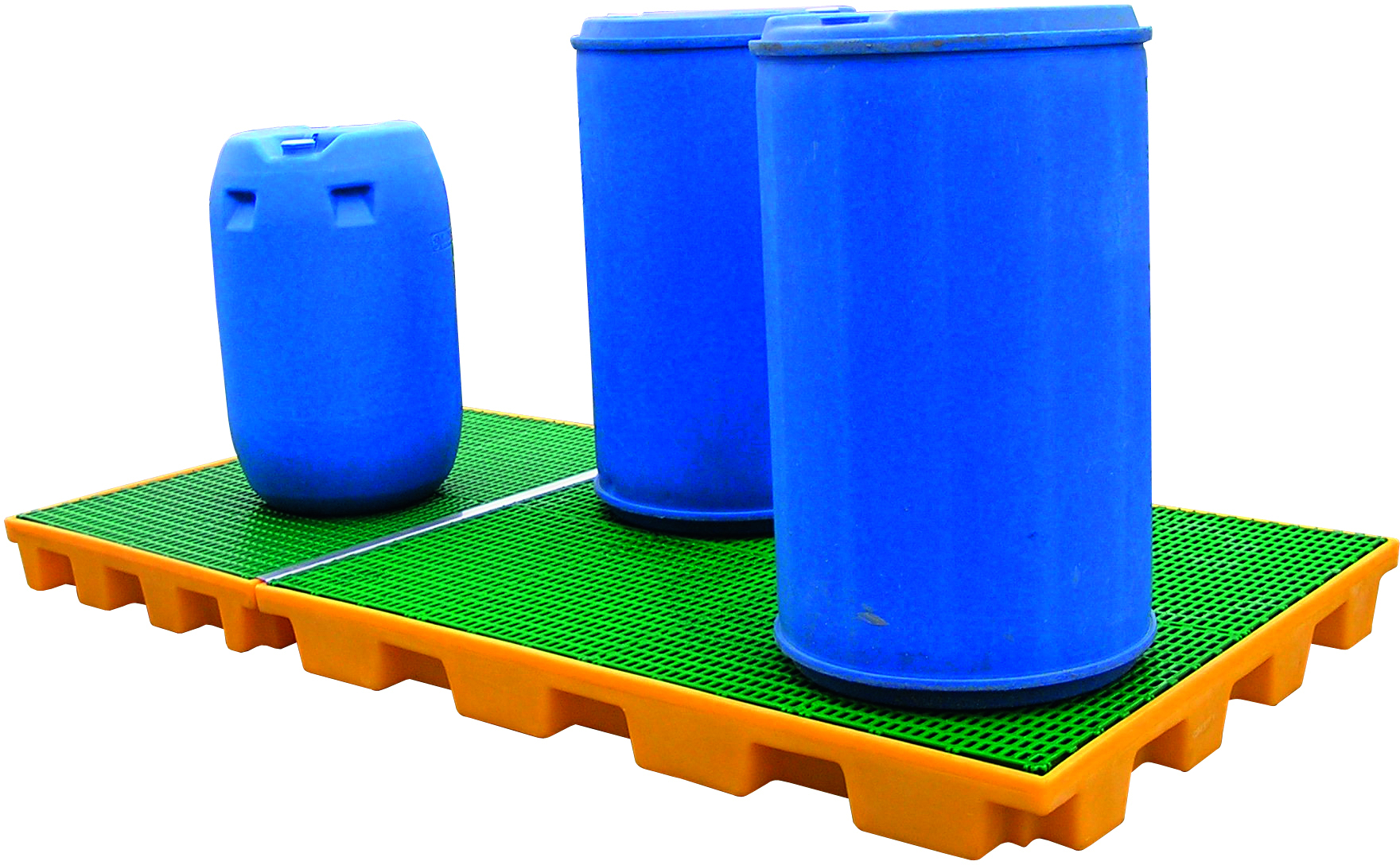 Polyethylene Flooring

| Product | Dimensions in mm | Volume |
| --- | --- | --- |
| POLYECO/80 | 1220 x 660 x 150 | 80 L |
| POLYECO/120 | 1270 x 825 x 150 | 120 L |
| POLYECO/240 | 1610 x 1270 x 150 | 240 L |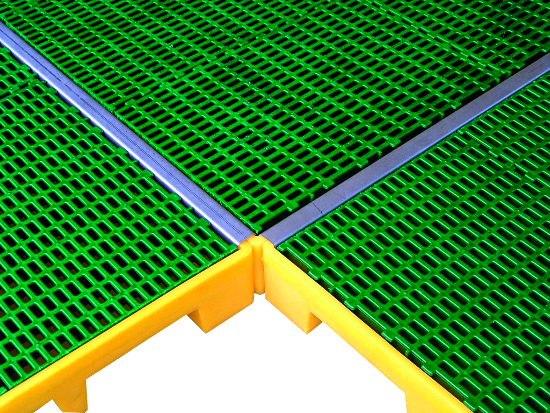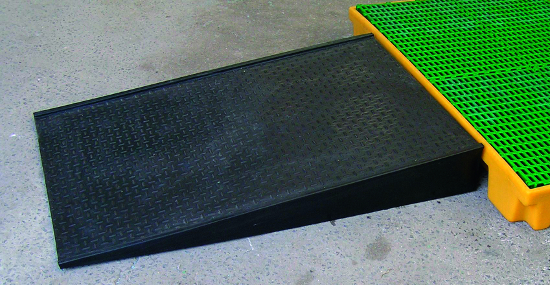 Joints and Ramp

| Product | Description | Dimensions |
| --- | --- | --- |
| RAPOLY/1200 Ramp | Ramp | 800 x 1200 x 150 mm |
| POLYEG/660 | Joint for POLYECO/80 | 660 x 40 x 35 mm |
| POLYEG/1220 | Joint for POLYECO/80 | 1220 x 40 x 35 mm |
| POLYEG/1270 | Joint for POLYECO/120 + POLYECO/240 | 1270 x 40 x 35 mm |
| POLYEG/825 | Joint for POLYECO/120 | 825 x 40 x 25 mm |
| POLYEG/1610 | Joint for POLYECO/240 | 1610 x 40 x 35 mm |